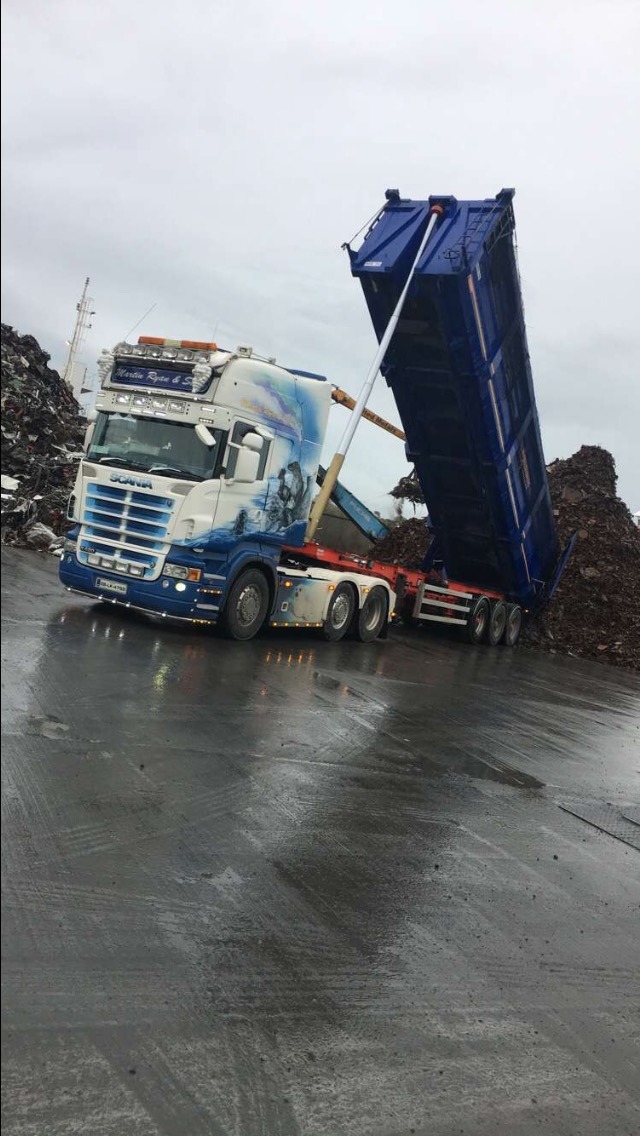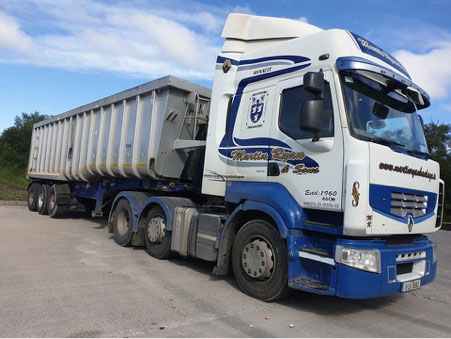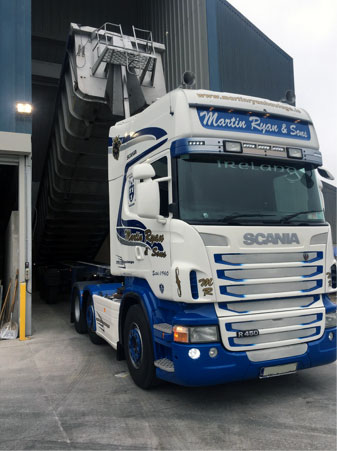 Martin Ryan & Sons are bulk haulage specialists who provide bulk transport throughout Ireland and the UK.
With a load capacity of up to 29 tonne, we carry a variety of loads such as;
stone
quarry products
scrap metal
recycling products
animal feed
fertilizer
salt
peat
rocks
sand
grain
All our tipper drivers also carry the Safe Pass qualification, and Driver CPC Qualification allowing them full access to quarries & sand pits, ensuring all our drivers are all H&S compliant. We have tippers fitted with easy sheets, on board weighing systems with either barn doors or normal tailgates.
Fully certificated with NWCPO and the Environment Agency, i.e. we are "Approved Waste Carriers" license holders.
This enables us to collect and transport waste materials in bulk, providing peace of mind to our customers that all waste is recycled and / or disposed of in an environmentally responsible and ethical manner. Many of our clients use our bulk tipper spot hire service to pick up and transport their own aggregates.
Offering a tailored and responsive service to all clients, our bulk tipper transport services can be offered on a load-by-load, day-by-day or contractual basis
Contact us today to discuss your bulk tipper transport needs – we are always happy to help.
Martin Ryan & Sons are proud members of the Irish Road Haulage Association.
The IRHA is the recognised national representative body of the licenced road haulage industry in the Republic of Ireland.
IRHA members operate under Road Haulage Operator Licences issued by the Department of Transport. A Road Haulage Operator's Licence is required where goods are carried for hire or reward in a vehicle or combination of vehicles which is in excess of 3.5 (metric) tonnes.
The IRHA was founded in 1973 with the purpose of representing and promoting the interests of Ireland's licenced road haulage industry – on a national and international level. The Association promotes excellence, professionalism and safety in the operation of road transport businesses.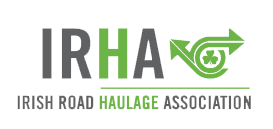 Promoting professionalism, excellence and safety in transport