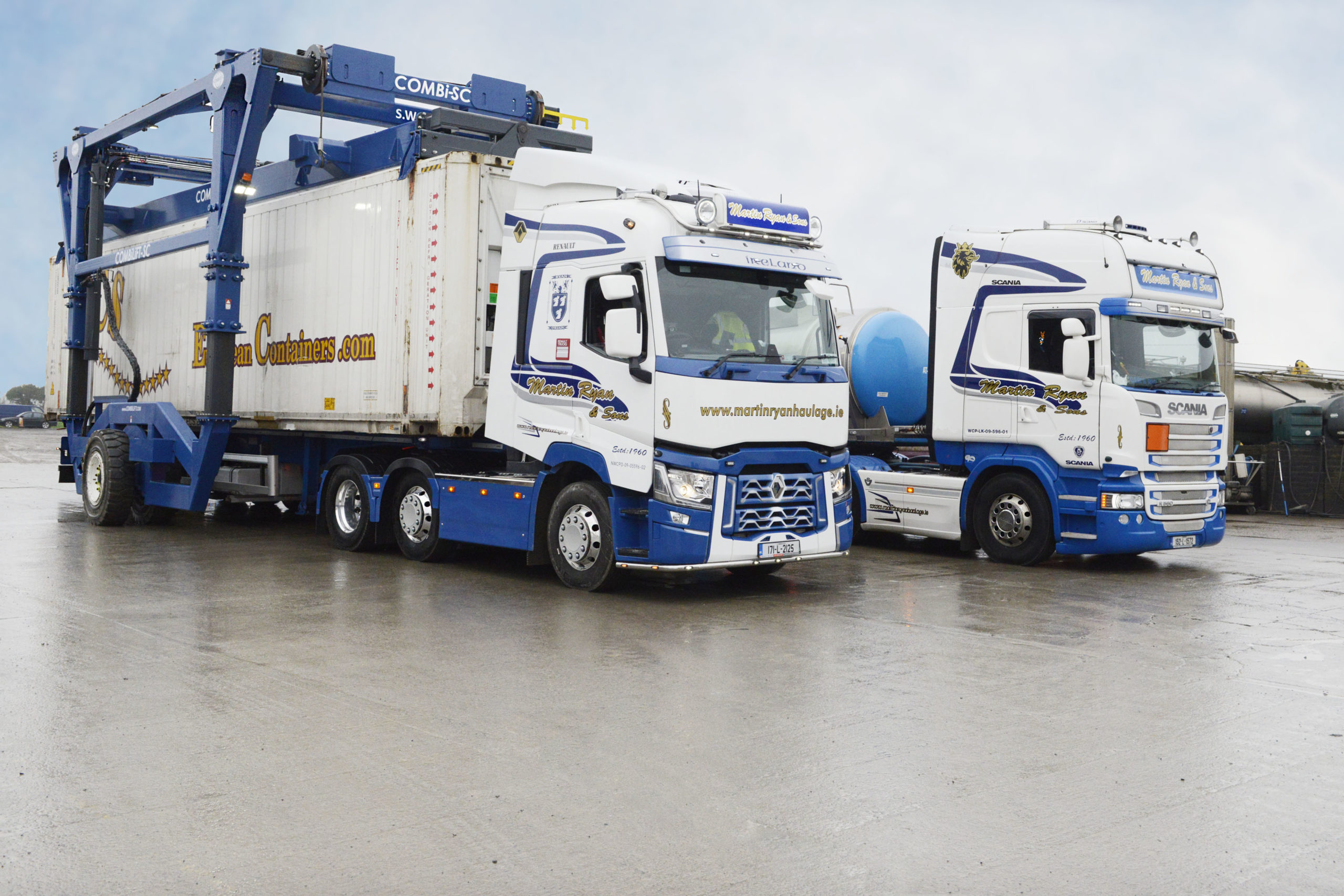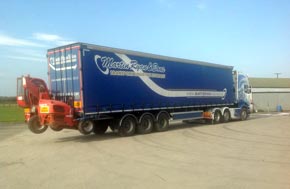 Our Fleet of fork-lift truck mounted truck means that we can deliver to remote sites and locations where there is no facility for unloading.
Locations like this would include but not be limited to the following:
Farms
Building sites
Sports fields
Businesses without a lift truck
Trade Fairs
Events
Our fleet consists of both Moffett and Manitou Lift Trucks so No matter how tricky the job, we pride ourselves on finding rapid and creative solutions to your problems.
Whether it's a weekend delivery, out of hours' delivery or bank holiday delivery we can help you out.
Martin Ryan & Sons are proud members of the Irish Road Haulage Association.
The IRHA is the recognised national representative body of the licenced road haulage industry in the Republic of Ireland.
IRHA members operate under Road Haulage Operator Licences issued by the Department of Transport. A Road Haulage Operator's Licence is required where goods are carried for hire or reward in a vehicle or combination of vehicles which is in excess of 3.5 (metric) tonnes.
The IRHA was founded in 1973 with the purpose of representing and promoting the interests of Ireland's licenced road haulage industry – on a national and international level. The Association promotes excellence, professionalism and safety in the operation of road transport businesses.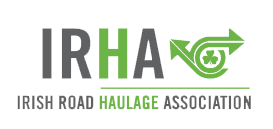 Promoting professionalism, excellence and safety in transport