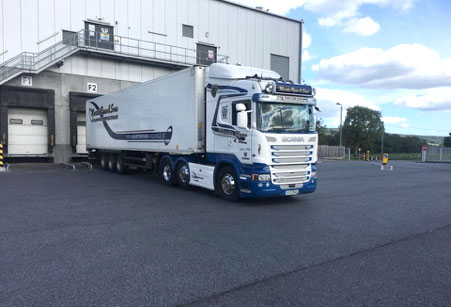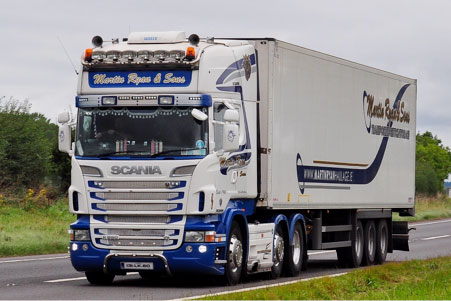 Martin Ryan & Sons are a leading Refrigerated Transport company that specialise in distributing Ambient, Chilled and Frozen products throughout Ireland, UK and Europe.
We've built a strong reputation for refrigerated transport over the years and our entire cool-chain fleet is fitted with state-of-the-art equipment specifically designed for the transportation of sensitive temperature-controlled products.
We maintain separate chilled/frozen/ambient temperatures within the one shipment with our Dual Compartment Refrigerated Trailers in order to meet our clients' requirements.
Through offering these services and maintaining high standards of compliance we are at the forefront of Refrigerated Transport with regular destinations throughout Ireland, UK and Europe.
Each truck and trailer are tracked by our telematics partner, and live temperature readings are available on demand, providing many clients with the assurances that their products are being managed.
We operate in the following environments:
CHILLED REFRIGERATED TRANSPORT
FROZEN REFRIGERATED TRANSPORT
+2°C TO +8°C TEMPERATURE CONTROLLED TRANSPORT
+15°C TO +25°C TEMPERATURE CONTROLLED TRANSPORT
PHARMACEUTICAL & Medical TRANSPORT
Martin Ryan & Sons are proud members of the Irish Road Haulage Association.
The IRHA is the recognised national representative body of the licenced road haulage industry in the Republic of Ireland.
IRHA members operate under Road Haulage Operator Licences issued by the Department of Transport. A Road Haulage Operator's Licence is required where goods are carried for hire or reward in a vehicle or combination of vehicles which is in excess of 3.5 (metric) tonnes.
The IRHA was founded in 1973 with the purpose of representing and promoting the interests of Ireland's licenced road haulage industry – on a national and international level. The Association promotes excellence, professionalism and safety in the operation of road transport businesses.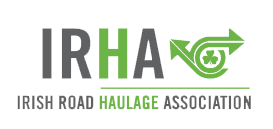 Promoting professionalism, excellence and safety in transport