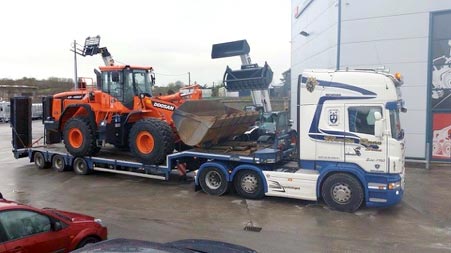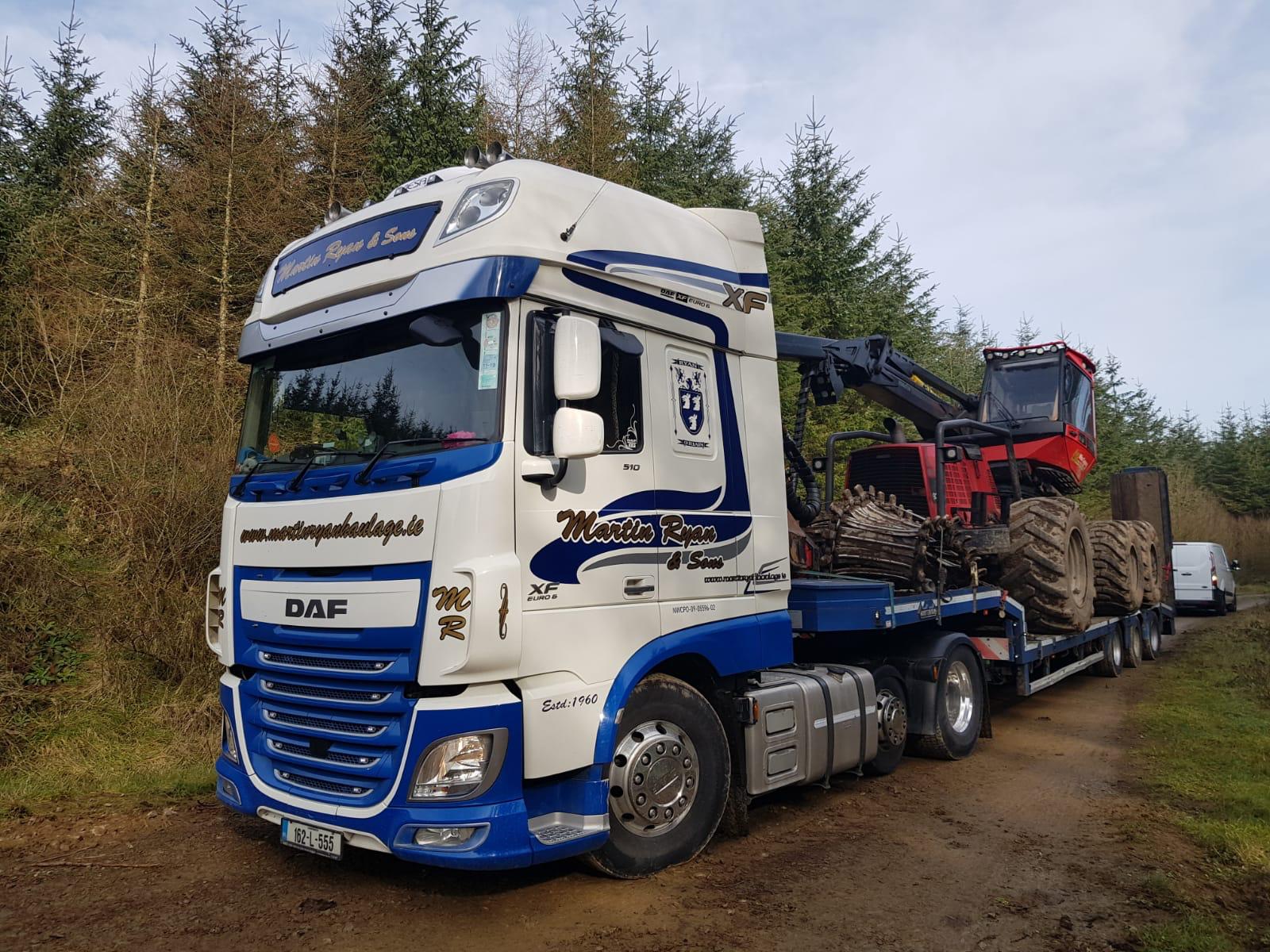 Our multi-axle low loaders are strong and robust trailers, they are fitted with the latest low-loader equipment, including hydraulic flip ramps, outriggers and heavy-duty winches.
Our low-loader fleet is commonly used for:
Plant and Machinery.
Concrete slabs and building products.
Concrete, Machinery, Construction Elements.
Vehicle transportation.
Agricultural and Industrial Equipment.
Abnormal Loads
High unconventional loads
In addition to that we can help in the application and approval of wide, long, high and heavy load permits for the transport industry and provide pilot cars for the same.
Martin Ryan & Sons are proud members of the Irish Road Haulage Association.
The IRHA is the recognised national representative body of the licenced road haulage industry in the Republic of Ireland.
IRHA members operate under Road Haulage Operator Licences issued by the Department of Transport. A Road Haulage Operator's Licence is required where goods are carried for hire or reward in a vehicle or combination of vehicles which is in excess of 3.5 (metric) tonnes.
The IRHA was founded in 1973 with the purpose of representing and promoting the interests of Ireland's licenced road haulage industry – on a national and international level. The Association promotes excellence, professionalism and safety in the operation of road transport businesses.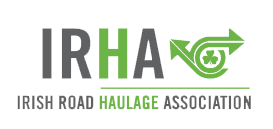 Promoting professionalism, excellence and safety in transport